Commercial Investment
430 North Michigan Avenue, Suite 800
Chicago, IL 60611
Phone: 312-321-4460
http://www.ccim.com

Commercial Investment Real Estate is the flagship publication of the CCIM Institute. The CCIM Institute was established in 1954 to give commercial real estate practitioners a previously unrealized opportunity to further their business practices through focused education and networking opportunities. The coveted CCIM designation, recognized as a hallmark of professional competency, affords members an undisputed competitive advantage.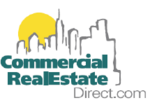 Commercial Real Estate Direct.com
4 West Oakland Avenue
Doylestown, PA 18901
Phone: 267-247-0112
http://www.crenews.com

Commercial Real Estate Direct was founded in 1999 with the idea of bringing high-end news and information to professionals in the commercial real estate industry. Commercial Real Estate Direct is the only source -- in print or otherwise -- that keeps close tabs on the entire real estate capital markets industry. It provides up-to-date market intelligence on the mortgage business, equity raising, investment sales and CMBS. It also provides a host of information through the Property Sales Database, which details more than 12,000 large property transactions; CMBS Pricing Matrix, the industry's only weekly pricing survey and the CMBS Pipeline, a calendar of upcoming transactions with historical pricing information.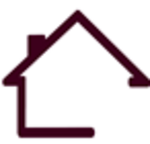 DeadlineNews.com
350 East Mission Street, Unit 204
San Jose, CA 95112
Phone: 408-287-4490
http://www.deadlinenews.com

DeadlineNews Group is a pioneer digital news service and web site with a foundation in old-school journalism. The experience of the team dates back to 1978. DeadlineNews.Com is DeadlineNews Group's online flagship publication. It is both a news site and a living portfolio of their work, offering hundreds of examples of the level of content they can offer for your publication. Their staff and regular contributors generally fill our pages with content based on the tenents of journalism and style based on the AP Stylebook – though we've been known to stray from both, just a bit. Outside contributions aren't discouraged, but they generally choose their own additional content. Outside writers, publishers, contributors and content producers can also consider publishing content on our site under our "branded pages" service and ride on their coattails.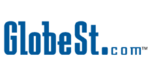 GlobesSt.com
120 Boradway, Floor 5
New York, NY 10271
Phone: 212-457-9400
http://www.globest.com

It is the mission of GlobeSt.com to provide in-depth and breaking commercial real estate news around the clock in major and secondary markets throughout the country. In doing so, GlobeSt.com has become the premier destination for original and timely real estate related content on the Internet. The depth and breadth of GlobeSt.com's local and regional focus is both unprecedented and critical to filling a vastly under-served need: to provide a competitive advantage for industry participants (brokers, developers, lenders, managers, corporate executives and financiers) and to make the global, multi-trillion-dollar real estate market more efficient.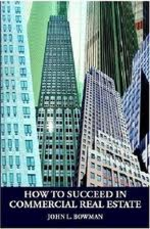 How to Succeed in Commercial Real Estate - John L. Bowman


Publication Date: October 2004. Book Description: How to Succeed in Commercial Real Estate is a comprehensive, practical book for those considering entering the field of commercial real estate, those just beginning in the business, as well as experienced brokers and sales managers who want to evaluate and strengthen their current strategies - especially those related to listings, negotiations, contracts, and sales. The author provides a straightforward overview of the business of selling commercial property, including coverage of the four main specialty areas - retail, office, industrial, and investment - as well as crossovers and emerging specialties. Rather than pumping a "get rich quick" approach to selling, the author shows brokers that they don't have to sacrifice integrity and ethics to remain competitive and deal oriented.